Business card (Vizitka) V.21.12
There are situations when it is desirable to have a business card. In some occupations, a business card is necessary and an employer will usually provides cards to their workers. There are in addition to name, position business information such as company logo, business phone and mobile service.
Use of a company business card for personal use is not very convenient. For example, it would typically not be appropriate to include your hobby on an employer's business card. In situations where your business is not an issue but you would like to use a card, it would be advantageous to print your own using a home computer and printer.
There are many programs to do this, and not all are freeware. Such a program must be installed on a PC. The programs that I have tried can provide various colors, logos, and other improvements, but they do not add much more information.
Experienced users might try to create a business card in Microsoft-Word or even in Microsoft-Excel. This is usually not practical, though. My program allows you to create a business card on the spot. The advantage of domestic production is the fact that you print only a small number of cards, and when you run out easily at home reprints others.
How can you create a business card
Create a new folder (directory) on your PC named for instance "MyCard"
Save the contents of the distribution package in .zip format to the new folder
Open your Notepad program within the Windows Accessories folder
Use Notepad to edit the file Vizitka.txt
Click on the Vizitka.exe program to create the file Vizitka.html
Open the Vizitka.html file by double-clicking in your Internet browser
Then select "print A4 page," which creates 10 business cards per page
One card looks like this :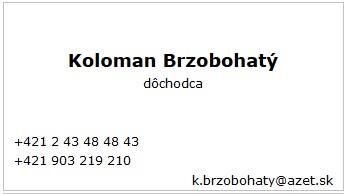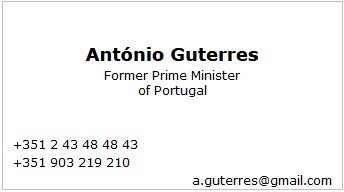 For important officials such as ministers and generals, even with a two-line function.
For cutting, use the long scissors that cut straight along the edges. For best results, do not use very thick or glossy paper. On glossy paper, the ink often smudges. Use the thickness of the photo paper your home printer uses as a guide to the thickness of paper to use for your cards.
The new version supports printing a QR code or an image on the back of the business card.
Also added the ability to define a different code page to the vizitka.txt file
e.g. UTF-8 , which allows the business card text to be in Cyrillic as well.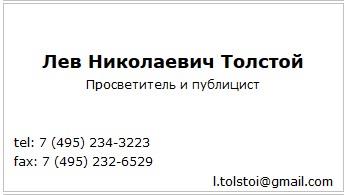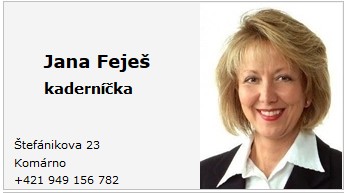 For a long time, I resisted the production of a business card with a picture. Later, I got a request to do something like that, so I made the program to incorporate a picture as well. The background image should not impair the readability of the text.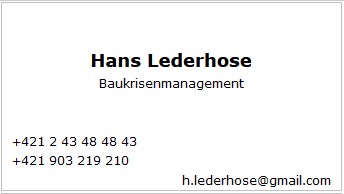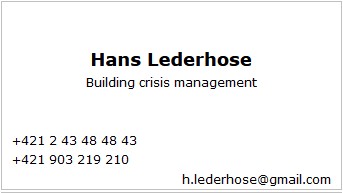 It is not a problem to produce a bilingual business card at home as a double-sided print. For example, a German-English.
The purpose of this site is not to replace manual program. Extensive manual refer to the .ZIP package along with the program.
This program is freeware, but the author reserves the right to decide where the program will be stored for downloading. If you intend to store the program for downloading on another server, please inform the author.
Mailto:Ing. Branislav Štofko
Download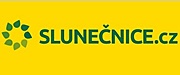 You can also download the program on the Czech site slunecnice.cz . There, click on the text "chci si vybrat jiné parametry" and then choose language. The latest version of the program is always on the slunecnice.cz server.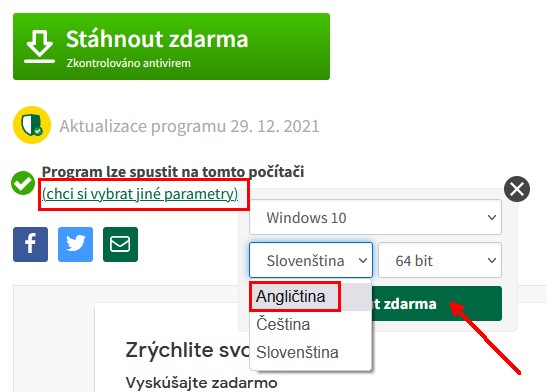 Я подготовил руководство по эксплуатации на русском языке. Это сделано с помощью Google Translate. Перевод также содержит ошибки. Я не знаю, их исправление. Ищу добровольцев, которые хотели бы мой руководство исправить. Пишите по адресу, указанному здесь.
Content of .ZIP file